All Watches Tell Time. Hampden Watches Tell Stories.
For more than a century, Hampden and the family who owns it have been assembling watches in Chicago. Let us tell you our story as the oldest watch business in America.
WHY CHOOSE HAMPDEN?
Our Innovative Exhibition Back

Designed by Hampden Watch in Chicago, this patent-pending innovation exposes the beautiful Swiss movement while allowing you to switch effortlessly to a custom engraved case cap personalized for you.
WHY CHOOSE HAMPDEN?
Interchangeable Case Caps

Hampden is introducing the world's first-ever interchangeable case caps. Case caps are engraved with a special design of your choice to celebrate life's largest milestones. With the Exhibition Back you can easily switch to a different case cap at the turn of a dial.
Why Choose Hampden?
Our History

Our story weaves a tapestry of legacy—century-old expertise and craftsmanship that reverberates deep-rooted American heritage since 1922.
The Centennial Collection
LAX 11:02 AM
ORD 1:02 PM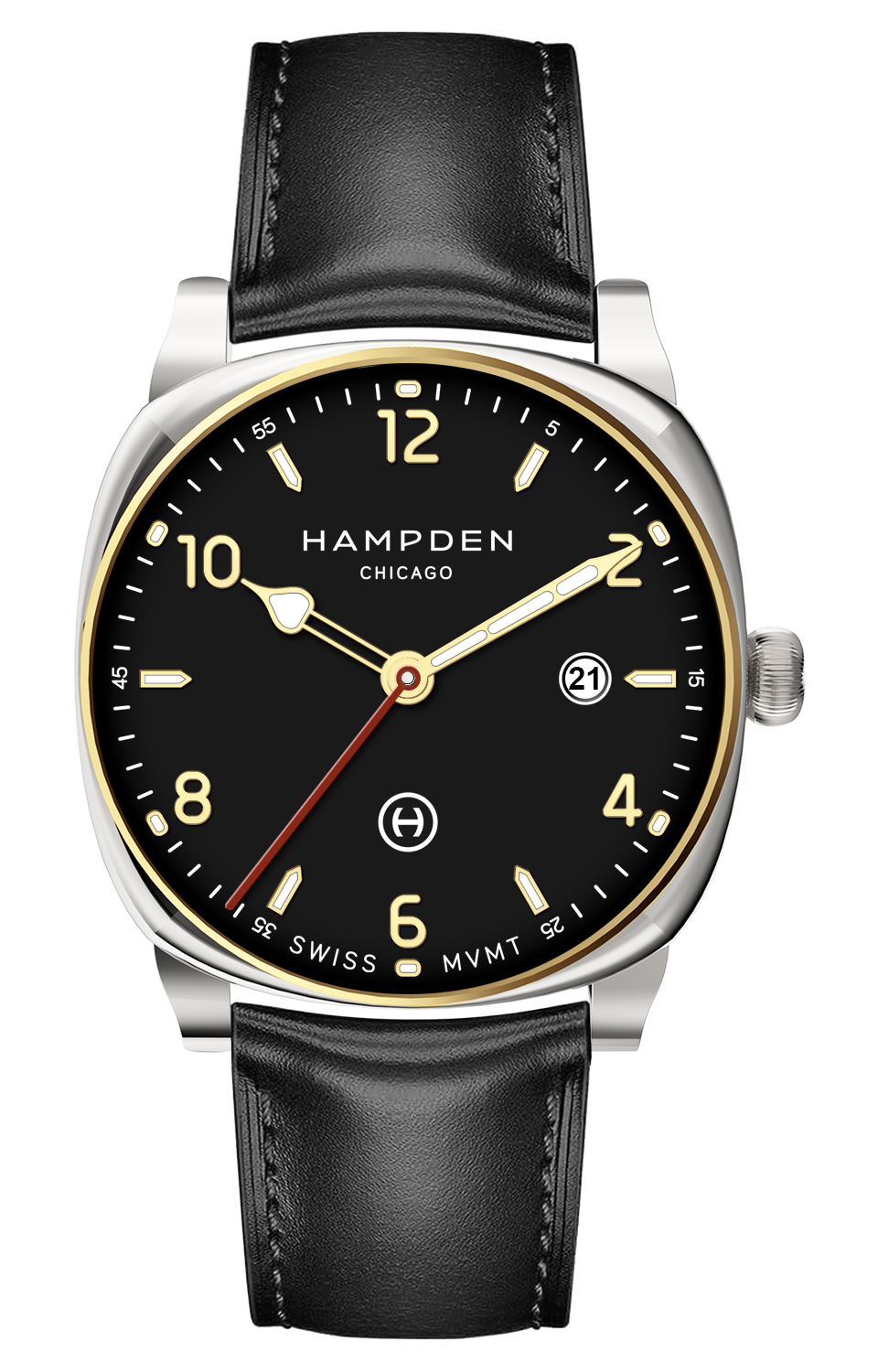 YYZ 2:02 PM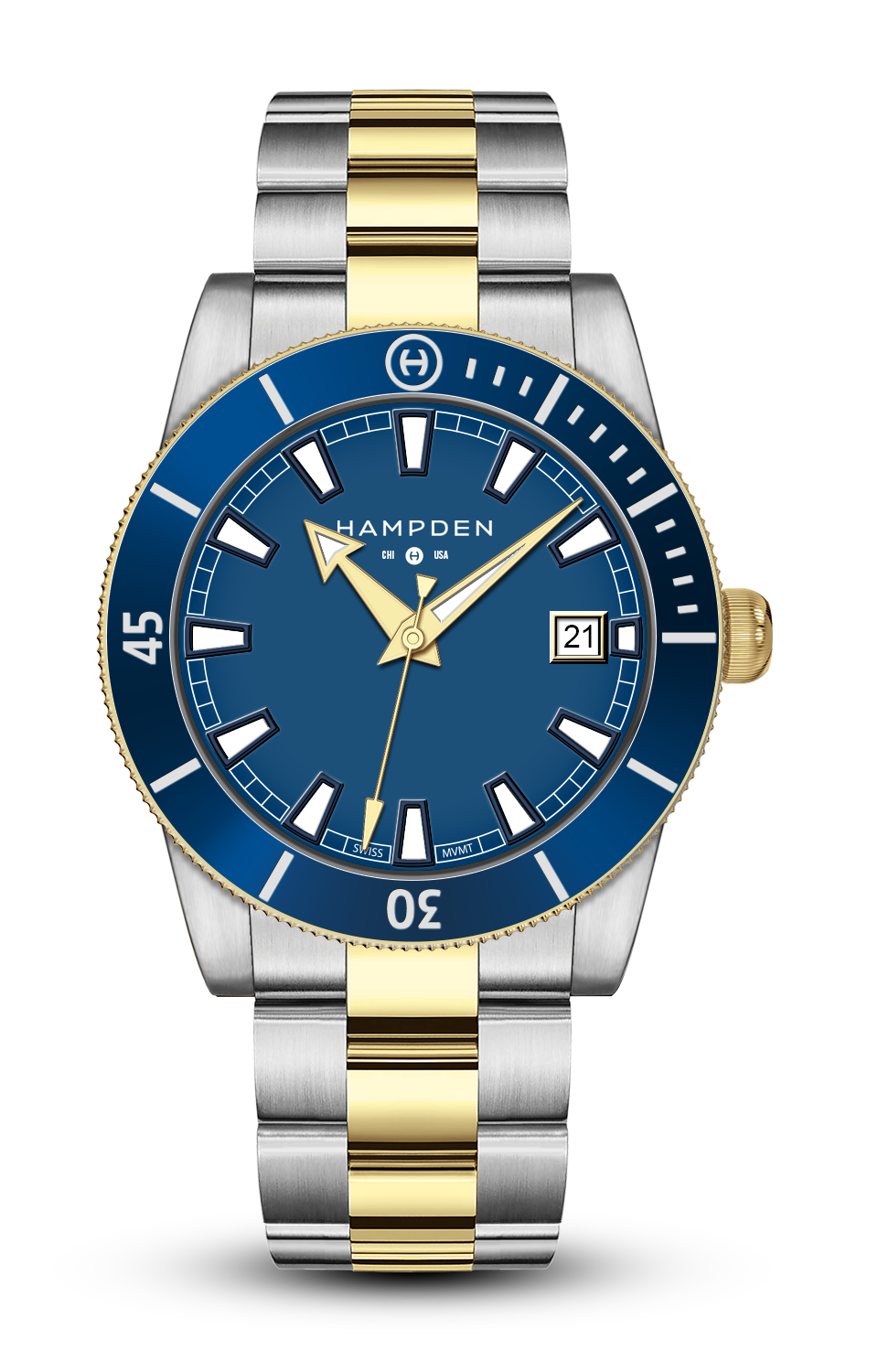 LON 7:02 PM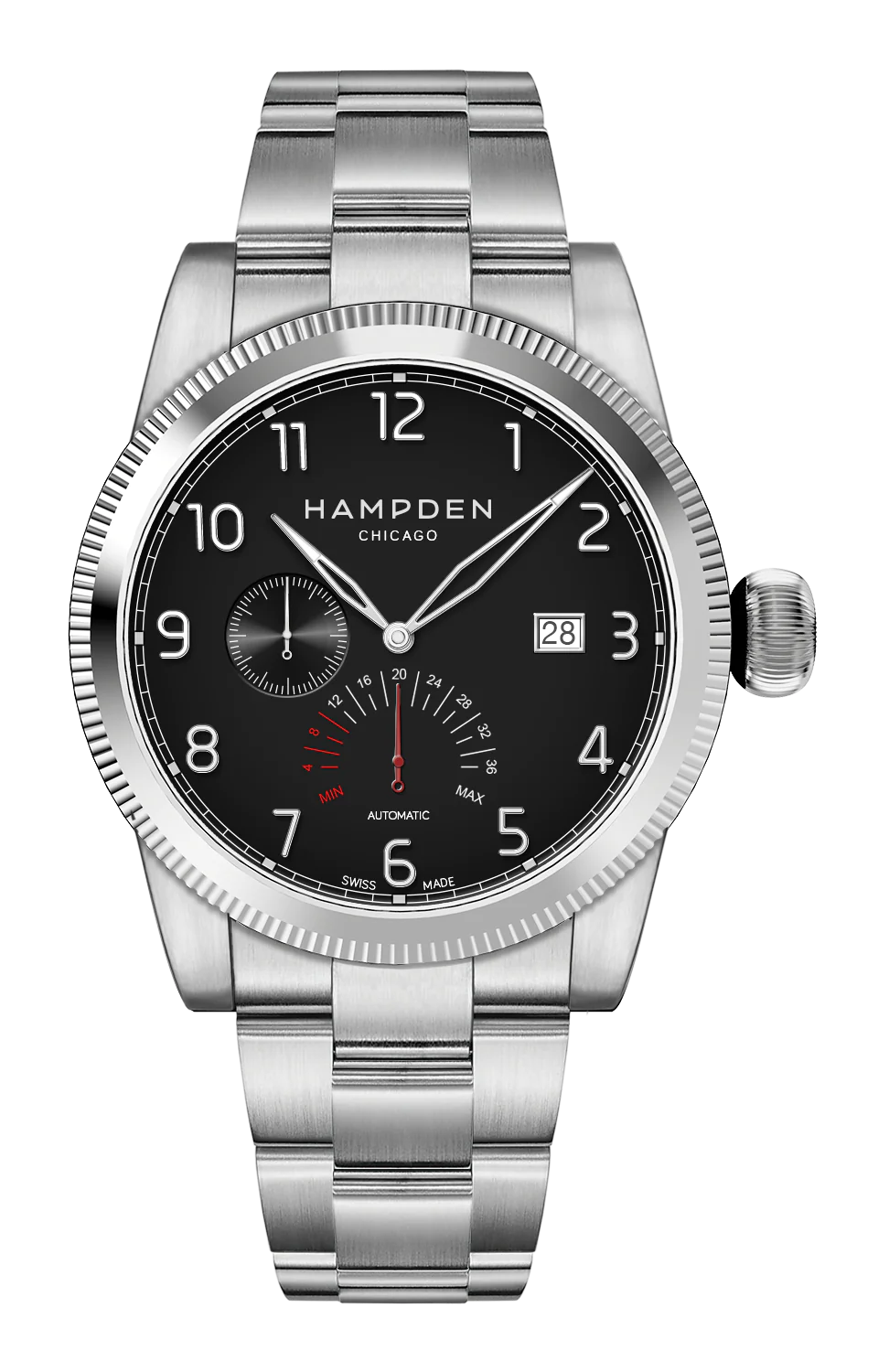 TLV 9:02 PM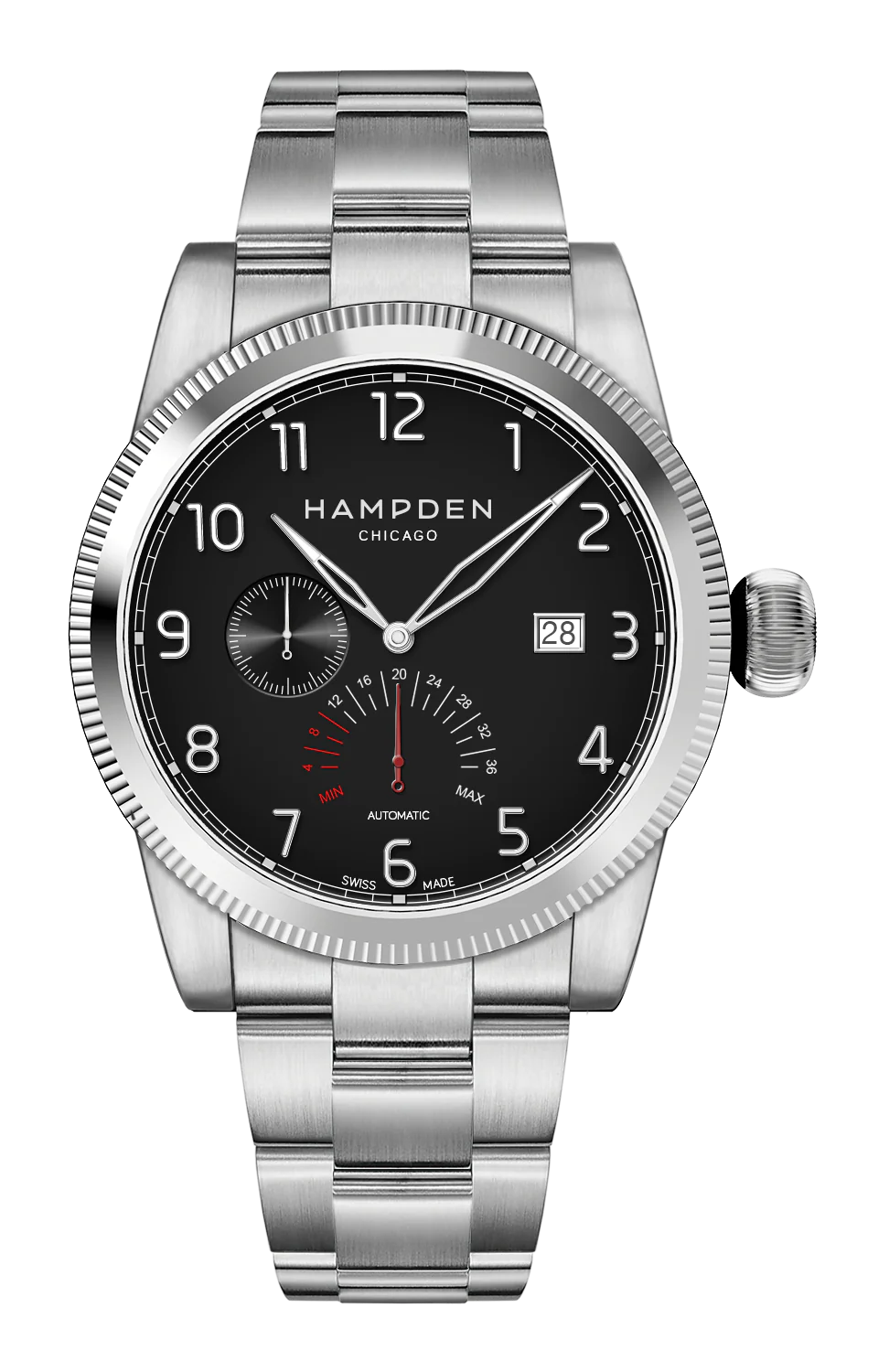 BURNHAM
ALGREN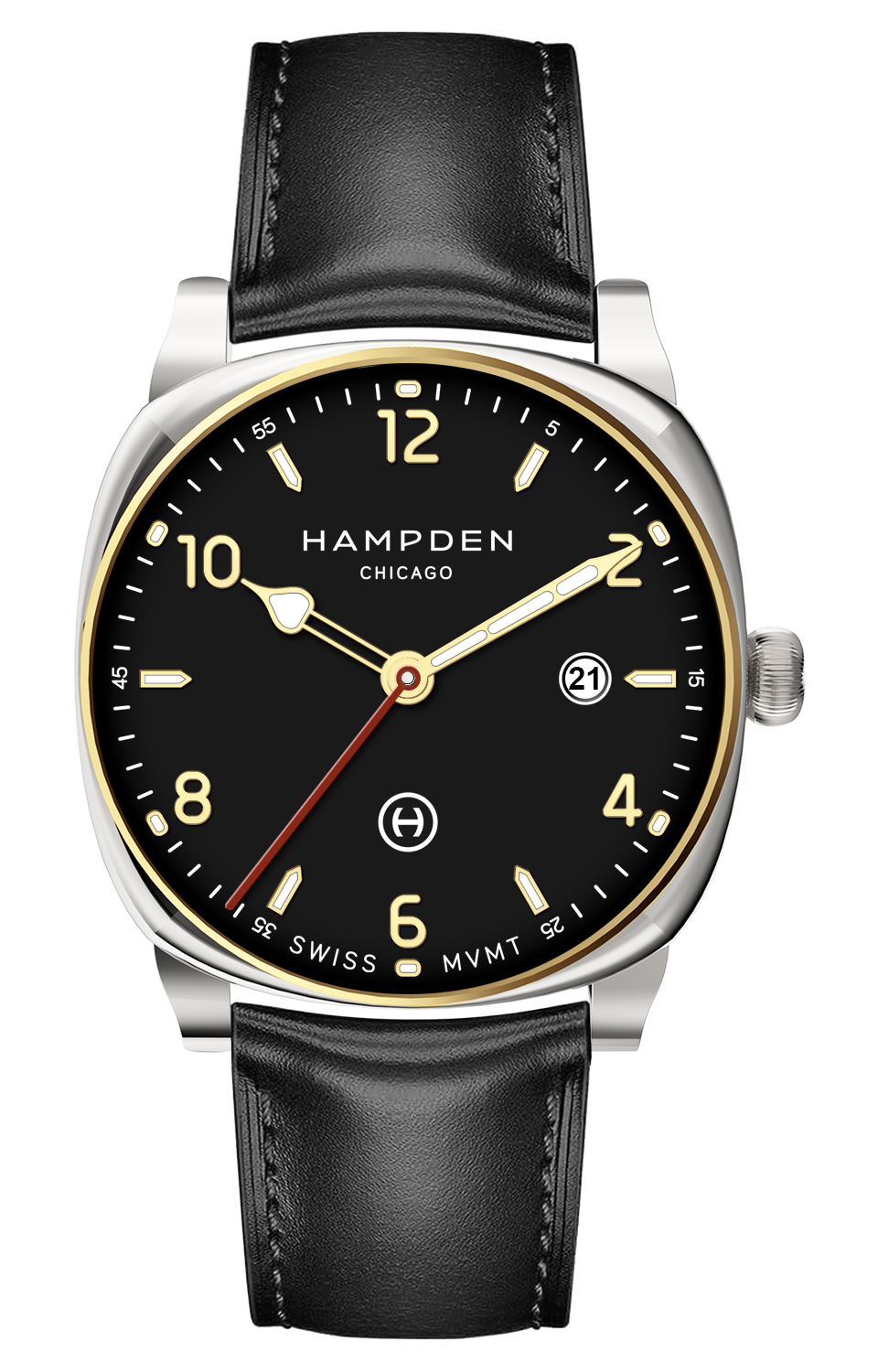 SANDBURG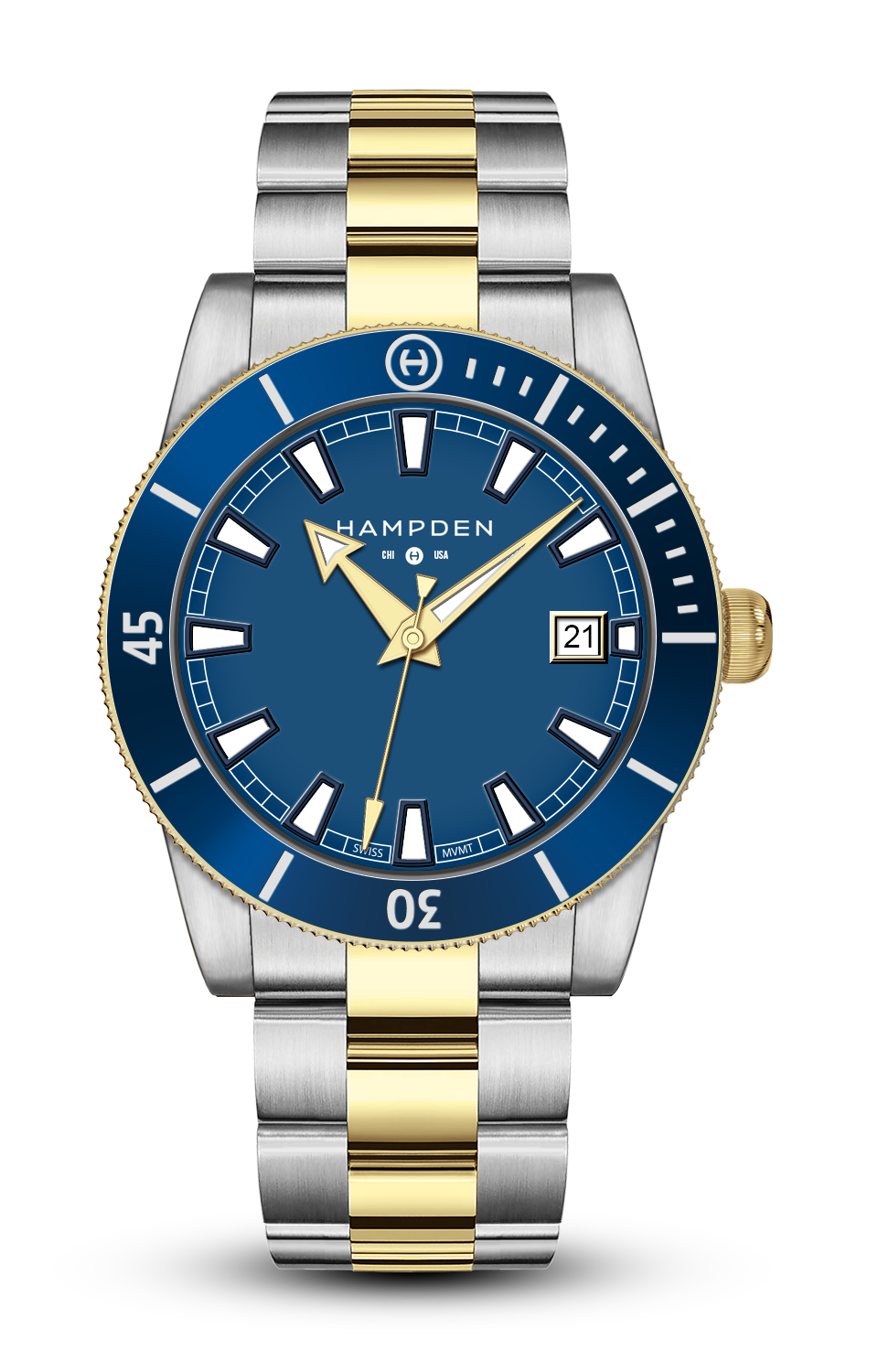 DIXON